God's favor will open supernatural doors for you. It will make make way for you, and bring the miraculous into your life. The best part is that it is available to us all! Praise God!
Here are some bible verses and scriptures direct from the Word of God to help build your faith. They are perfect to pray with too! May God crown all your work and efforts with His favor, in Jesus' name. Amen.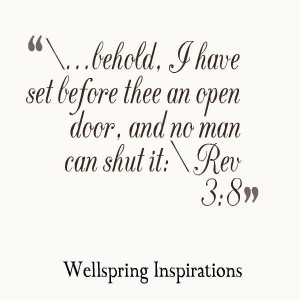 * For his anger lasts only a moment, but his favor lasts a lifetime; weeping may stay for the night, but rejoicing comes in the morning. -Psalm 30:5         
* Foreigners shall build up your walls, and their kings shall minister to you; for in my wrath I struck you, but in my favor I have had mercy on you. -Isaiah 60:10 (ESV)
* And Jesus grew in wisdom and stature, and in favor with God and man. -Luke 2:52 (NIV)
* You have granted me life and favor, and your care has preserved my spirit. -Job 10:12
* For they got not the land in possession by their own sword, neither did their own arm save them: but thy right hand, and thine arm, and the light of thy countenance, because thou hadst a favour unto them. -Psalm 44:3
* Never let loyalty and kindness leave you! Tie them around your neck as a reminder. Write them deep within your heart.  Then you will find favor with both God and people, and you will earn a good reputation.-Proverbs 3:3-4 (NLT)
* Thou shalt arise, and have mercy upon Zion: for the time to favour her, yea, the set time, is come. -Psalm 102:13
* Even strong young lions sometimes go hungry, but those who trust in the LORD will lack no good thing. -Psalm 34:10 (NLT)

* For you bless the righteous, O LORD; you cover him with favor as with a shield. -Psalm 5:12 (ESV)

* For those who find me find life and receive favor from the LORD. -Proverbs 8:35 (NIV)

If you'll like a manual to help you navigate God's Word, get scriptures for different situations, and learn how to turn these scriptures into prayers, you may want to check out my book:
If this has been a blessing to you, please share with your family and friends, and be a blessing to them too.
Feel free to add your own verses on favor, as a comment, below. God bless you!
Spread the love... Sharing is Caring!